Downloads
Educational Resources
Our resources cover the journey of child development and transitions to school. Parents and Carers can use these resources to help understand, track, and encourage your child's milestones for the best possible outcome. Schools and services working with children and families can download, display and disseminate these resources for free.
Improved Transitions to School Resources
School Information
You will find a brief information about the school, principal's message, priority enrolment area, out of school hour care and enrolment link of the respective school pages lister below.
Child Development Resources
Videos
Posters
Additional Resources
0-6 Months Old
6-18 Months Old
18 Months-3 Years Old
4-5 years Old
0-6 Months Old
6-18 Months Old
18 Months-3 Years Old
4-5 years Old
Reports, Newsletters & Case Studies
Newsletters
Reports & Case Studies
Belconnen Child and Family Program and Service Directory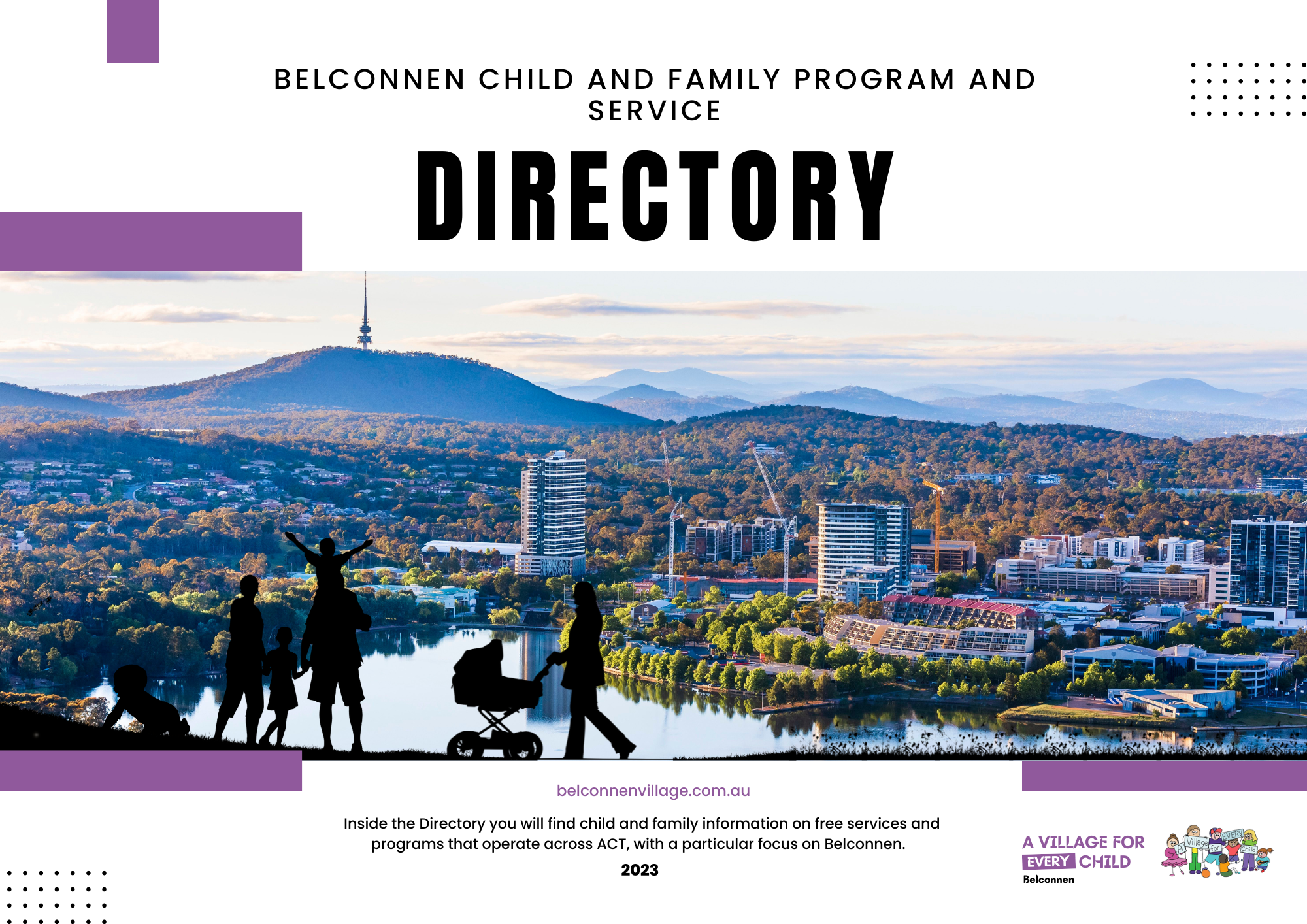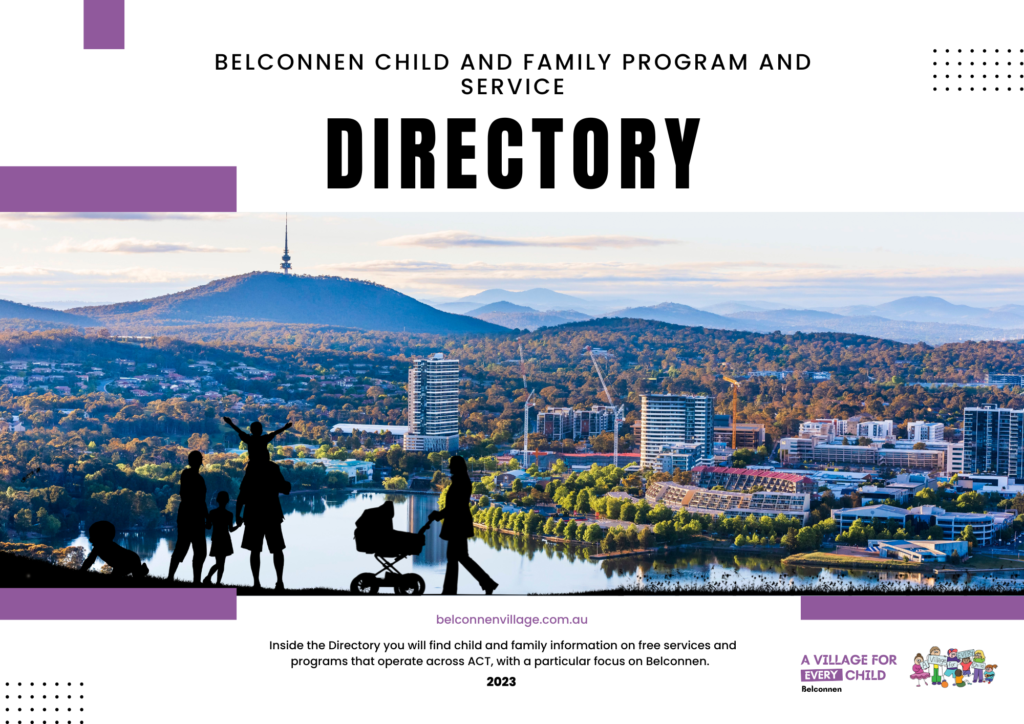 The Directory was developed by the Village Backbone team in response to feedback from schools, ECEC's and service providers who spoke about the challenge of finding information to enable them to refer families to local services and programs. Families and services, including Government services, commonly express that there is a lack of information and central place to go to know where and how to access support. The Directory is a resource for schools, ECECs, services and families in the Belconnen community, providing information about services and programs that operate in Belconnen or across the ACT to support children and families, with a focus on, but not limited to, pregnancy to five years. It includes ACT Government programs.