Working Groups
Working Groups
Working Groups are the heartbeat of our collective impact: where action occurs, and goals are brought to life.
These groups bring service providers and a range of stakeholders together to contribute their time, expertise, passions, and lived experience. They drive the impact of the initiative by progressing the actions towards the project goals.
The collaborative work that members undertake will contribute directly to the Village Theory of Change and to the overarching vision of A Village for Every Child.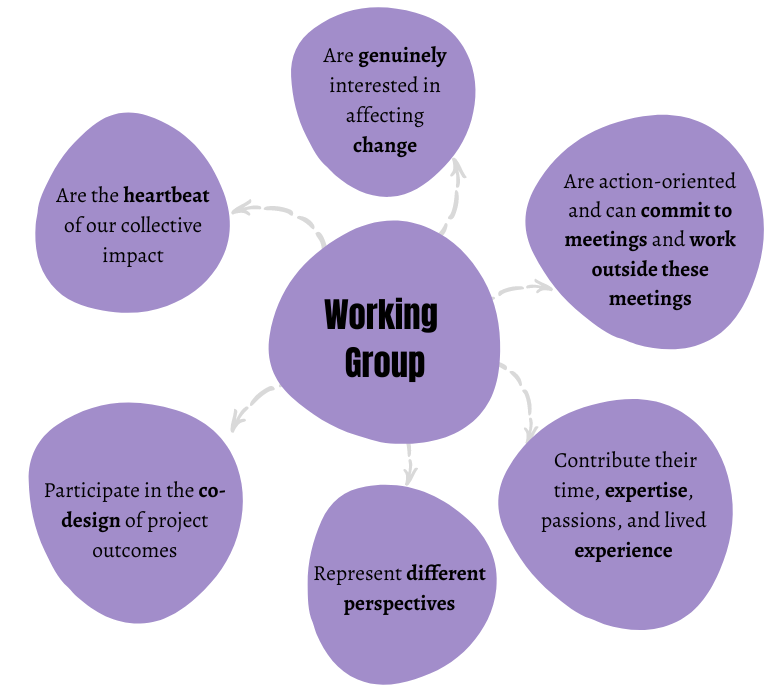 Working Group Members
Working Groups are made up of people who have some connection to the area of focus within the group. They may be a practitioner or community member who has first-hand knowledge of, or experience with the issue the Working Group is focused on. They may also have research expertise or other skill sets that can support the work.
---
Ideally, they:
Are genuinely interested in affecting change.
Are action-oriented and can commit to meetings and work outside these meetings.
Represent different perspectives.
Participate in the co-design of project outcomes.
Commit to actions and try, test, learn process.